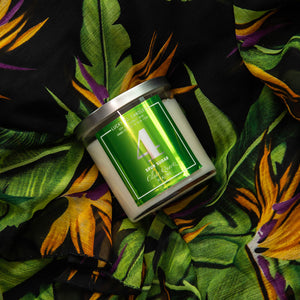 Lucky No. Candles
Metal Collection no.4 - Spun Sugar
Regular price
$36.00
$0.00
Unit price
per
The Metal Collection - Lucky No. Candles with a clear container and metallic label that glows in an associated numerology color.
NO. 4 - SPUN SUGAR
SWEET - WOOD - FLORAL (Neutral & Woodsy)
Get cozy. Vanilla balanced with sandalwood, musk, and jasmine. Just a touch of sweet. A summer breeze at sunset. Skin. Cashmere blankets. Tea cookies. Clear quartz for healing. 8 oz. 
Approximately 60 hours burn time.  
Lucky No. Candles are made with a luxury, body-safe, coconut soy wax. 
---