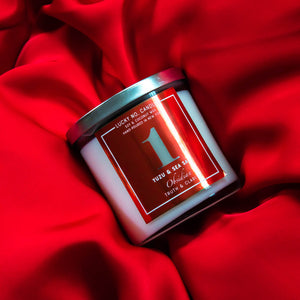 Lucky No. Candles
Metal Collection no.1 - Yuzu & Sea Salt
Regular price
$36.00
$0.00
Unit price
per
The Metal Collection - Lucky No. Candles with a clear container and metallic label that glows in an associated numerology color.
NO.1 - Truth & Clarity 
CITRUS - SPICE (Fresh & Clean)
Focused and calm. Clean and refreshed with the scent of Japanese yuzu, grounded with sea salt. The one you light when you need to hit 'reset.' Obsidian and clear quartz for clarity and cleansing. 8oz.
Approximately 60 hours burn time. 
Lucky No. Candles are made with a luxury, body-safe, coconut soy wax. 
---