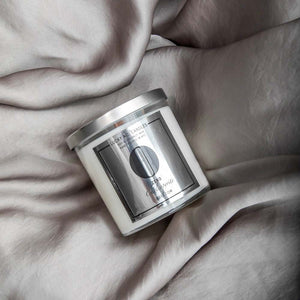 Lucky No. Candles
Metal Collection No.0 - UNSCENTED
Regular price
$36.00
$0.00
Unit price
per
The METAL Collection - All the Lucky No. Candles luck inside a clear glass container with a metallic label. 
LUCKY NO.0 - FREEDOM
SCENT: Unscented 
STONE: Chalcopyrite
BURN TIME: ~ 60 hours
The candle you light when you need to let go. Follow your intuition. Rectify the negative, and gain the positive. 8oz. 
Gift tip: Pair this candle with any other numbers for milestone birthdays! 🥳
Lucky No. Candles use crystals and scents that correspond to numerology. Our candles are made with premium coconut-soy wax that is vegan, FDA-approved, and body-safe. Our wood wicks are grown by farmers in the USA, FSC-certified, and burn clean and slow. Our glass containers and shipping materials are reusable and recyclable too. It was important for us not to create a product that looks great in your home and not so great in a landfill.
---